Sicily is a beautiful island located in the southern part of Italy. It is known for its stunning beaches, ancient ruins, and delicious cuisine. If you have only three days to spend in Sicily, here is a travel guide that can help you make the most of your time.
Day 1
Explore Palermo Palermo is the capital city of Sicily and a great place to start your trip. Start your day by visiting the Palermo Cathedral, which is one of the city's most impressive landmarks. After that, head to the nearby Quattro Canti, a stunning square that is considered the heart of the city. From there, you can walk to the historic market of Ballarò, where you can try some local delicacies like arancini, panelle, and cannoli. In the afternoon, visit the Palazzo dei Normanni, which is a stunning palace that has served as the seat of power for Sicily since the 12th century. Don't forget to visit the beautiful Chapel of Palatine, which is located inside the palace and features stunning Byzantine mosaics.
Day 2
Visit Taormina and Mount Etna On the second day of your trip, take a day trip to Taormina, a beautiful town located on the east coast of Sicily. Start your day by visiting the ancient Greek Theater, which is located on a hill and offers stunning views of the town and the sea. After that, explore the town's charming streets and take a stroll along Corso Umberto, Taormina's main shopping street. In the afternoon, take a bus or hire a driver to take you to Mount Etna, Europe's tallest active volcano. You can hike up to the summit, take a cable car or a jeep tour, or simply enjoy the stunning views from the base of the mountain.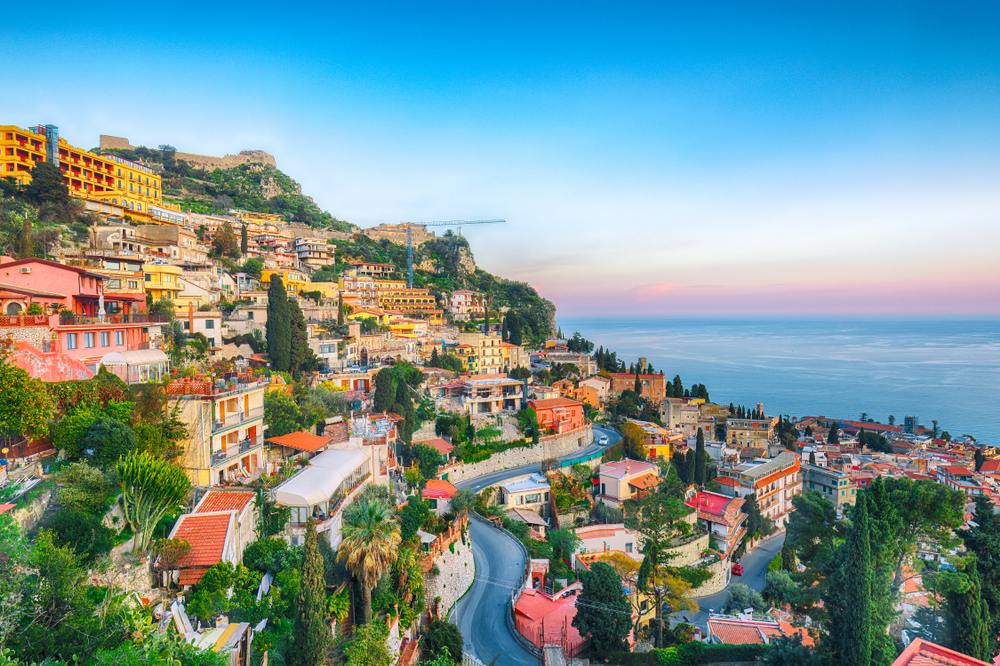 Day 3
Visit Agrigento and the Valley of the Temples On your third day in Sicily, visit Agrigento, a beautiful town located on the south coast of the island. Start your day by visiting the Valley of the Temples, which is a UNESCO World Heritage site that features a collection of ancient Greek ruins. Don't miss the Temple of Concordia, which is considered one of the best-preserved ancient Greek temples in the world. After that, explore the town's charming streets and visit the Agrigento Regional Archaeological Museum, which features a collection of ancient artifacts from the area. In the afternoon, head to the nearby beach of Scala dei Turchi, which is a stunning white cliff that overlooks the sea.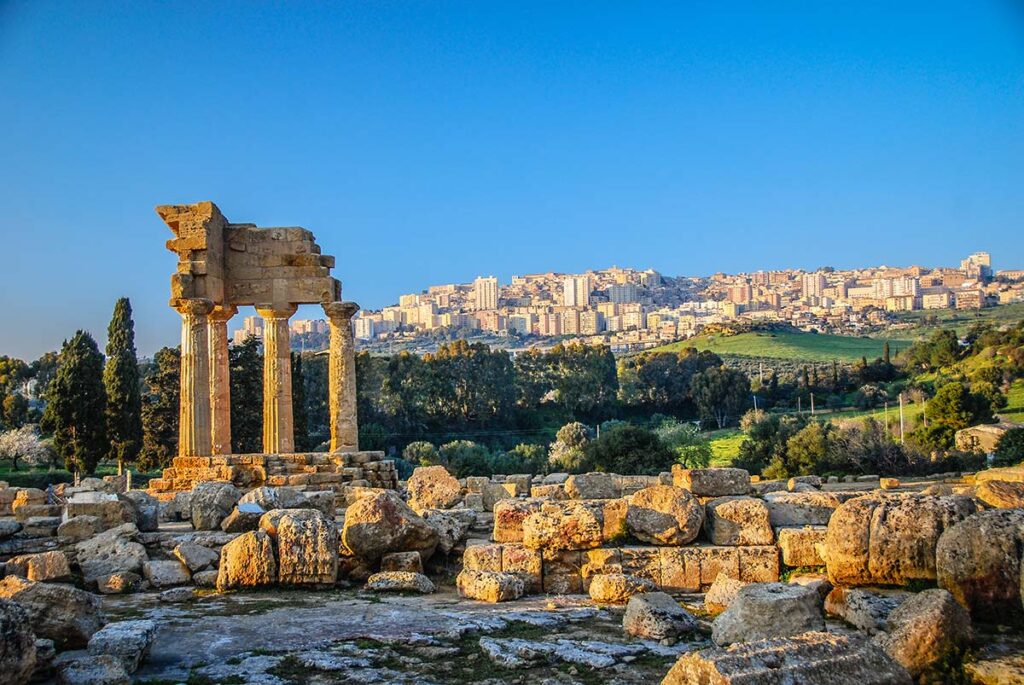 Getting to Sicily
Sicily can be reached by various means of transportation, depending on your starting point and travel preferences. Here are some of the most common ways to get to Sicily:
By plane: The easiest and fastest way to get to Sicily is by plane. There are two international airports in Sicily, one in Palermo (Falcone-Borsellino Airport) and the other in Catania (Fontanarossa Airport), which receive flights from all over Europe and beyond. From the airport, you can take a bus, train, or taxi to your final destination.
By train: Sicily is connected to mainland Italy by a train system that crosses the Strait of Messina via a ferry. The train journey from Rome or Naples to Sicily takes approximately 10 hours and is a great option for those who want to enjoy the scenery along the way.
By car: If you plan to drive to Sicily, you can take a ferry from the mainland ports of Genoa, Livorno, or Naples to the Sicilian ports of Palermo, Catania, or Messina. The journey takes between 9-12 hours, depending on the departure and arrival ports.
By bus: There are several bus companies that operate services from various Italian cities to Sicily. The journey time can be long and uncomfortable, but it is a cheaper option than flying or taking the train.
By ferry: You can also reach Sicily by ferry from several Mediterranean ports, including Malta, Tunisia, and Greece. Ferries operate to different ports in Sicily, and the journey time and frequency vary depending on the route.
Safety Practice
Sicily is generally a safe destination for travelers. However, like any other place in the world, there are some safety concerns that travelers should be aware of. Here are some tips to help you stay safe in Sicily:
Be aware of pickpockets: Pickpocketing is a common crime in crowded areas, such as markets, public transportation, and tourist attractions. Keep your valuables close to you, and avoid carrying large amounts of cash or expensive items.
Watch out for traffic: Sicilian drivers can be aggressive, and the roads can be narrow and winding, so be cautious when walking or driving on the streets.
Avoid isolated areas at night: Like any other city, there are some areas of Sicily that are best avoided at night, especially if you are traveling alone. Stick to well-lit and busy areas, and use common sense when walking around at night.
Be careful on the beaches: Sicily has many beautiful beaches, but some of them have strong currents or underwater hazards, so be sure to check the conditions before swimming or snorkeling.
Take care of your health: Sicily is a safe place for travelers in terms of infectious diseases. However, it is advisable to drink bottled water and practice good hygiene to avoid food poisoning.