How to Get Around Oslo?
Oslo, the capital city of Norway, offers several options for traveling around the city.
Public transportation: The most convenient and cost-effective way to travel around Oslo is by using the public transportation system, which includes buses, trams, trains, and the metro (T-bane).
Taxi: Taxis are readily available and can be hailed on the street or booked in advance. However, they are relatively expensive compared to other modes of transportation.
Bicycle: Oslo is a bike-friendly city with many dedicated bike lanes, and there are several bike rental companies where you can rent a bike.
Walking: Many of the city's attractions are within walking distance of each other, making walking a great option for exploring the city center.
Car rental: If you want to explore the city at your own pace, you can rent a car. However, it is important to note that parking in the city center can be expensive and difficult to find.
Regardless of the mode of transportation you choose, make sure to familiarize yourself with the city's traffic rules and regulations to ensure a safe and pleasant trip.
Metro System in Oslo
The metro system in Oslo, also known as the T-bane, is a reliable and efficient way of traveling around the city. It is the quickest mode of public transportation and covers most parts of the city.
Lines and stations: The T-bane network consists of six lines that connect the city center to the suburbs, with a total of 100 stations.
Frequency: Trains run frequently, with a frequency of 2-10 minutes during peak hours and 5-15 minutes during off-peak hours.
Hours of operation: The T-bane operates from early morning until late at night, seven days a week.
Tickets and fares: There are various types of tickets available, including single tickets, 24-hour tickets, and weekly tickets. Fares depend on the type of ticket and the distance traveled.
Accessibility: The T-bane is fully accessible, with elevators and ramps available at most stations.
Overall, the T-bane is a convenient and easy way to travel around Oslo, and is highly recommended for those looking for a fast and efficient way to get around the city.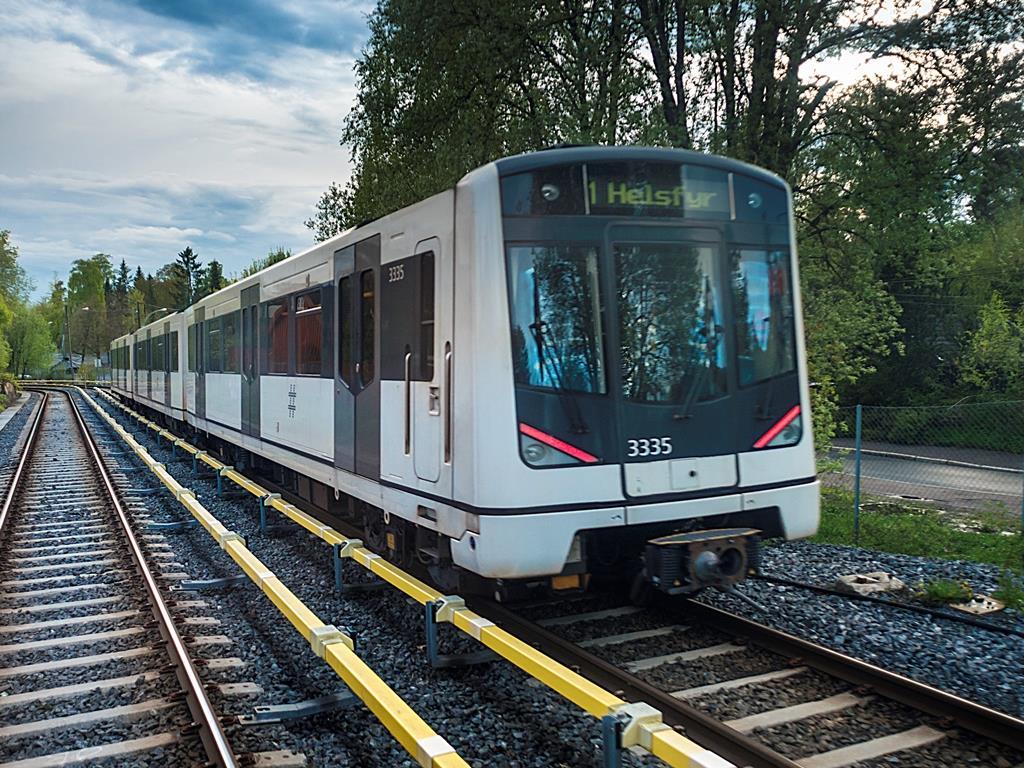 How to Buy Tickets for Public Transport?
There are several ways to purchase public transportation tickets in Oslo:
Ticket vending machines: Ticket vending machines are available at all T-bane and train stations, as well as many bus and tram stops. These machines accept coins, banknotes, and credit/debit cards.
Mobile app: The RuterBillett app is a convenient way to purchase tickets, with the ability to purchase single tickets, 24-hour tickets, or weekly tickets. The app can be downloaded from the App Store or Google Play.
Online: Tickets can also be purchased online via the Ruter website, which accepts credit/debit card payment.
Retail outlets: Tickets can also be purchased at select retail outlets, such as convenience stores, newsstands, and tobacco shops, that display the Ruter ticket logo.
Regardless of the method of purchase, it is important to validate your ticket before boarding the train, bus, or tram by stamping it in the validation machine. Failure to validate the ticket can result in a fine.