Saint Petersburg, formerly known as Petrograd, and later Leningrad, is a city on the Neva River, at the head of the Gulf of Finland on the Baltic Sea. It is Russia's second-largest city after Moscow. With a population of roughly 5.4 million inhabitants, it is the fourth-most populous city in Europe, the most-populous city on the Baltic Sea, as well as the northernmost metropolis in Europe and the world.
The city was founded by Tsar Peter the Great on 27 May 1703 on the site of a captured Swedish fortress, and was named after apostle Saint Peter. Saint Petersburg is historically and culturally associated with the birth of the Russian Empire and Russia's entry into modern history as a European great power.
Places of Interest in Saint Petersburg
1. The Hermitage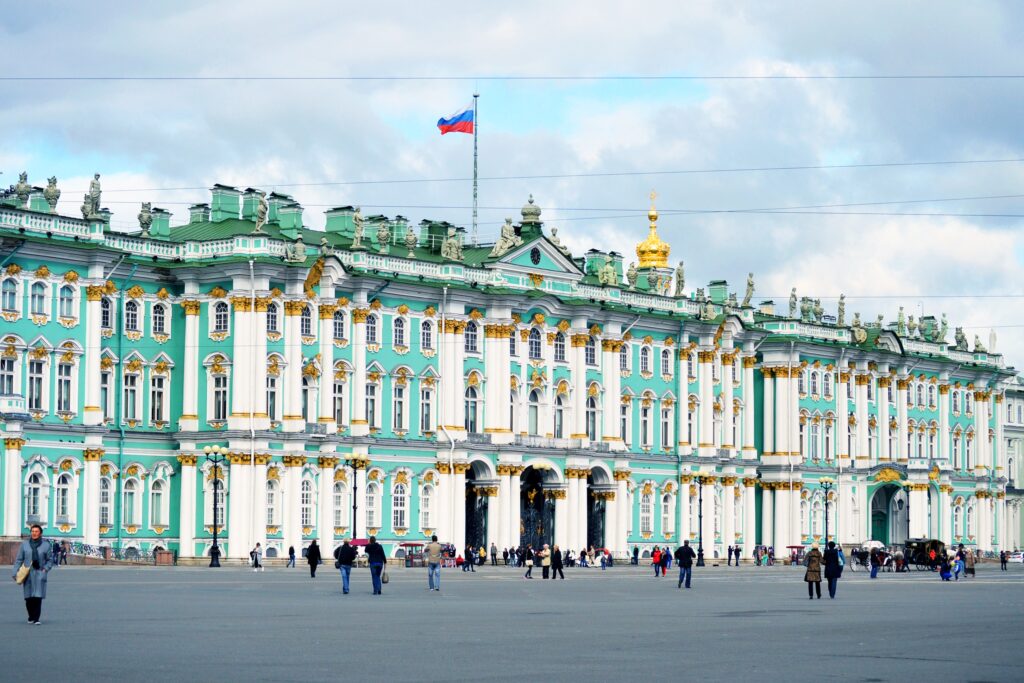 Undoubtedly St. Petersburg's most famous visitor attraction, and universally acknowledged as one of the world's greatest treasuries of art and antiquities, the Hermitage is a name to be conjured with, and reason enough on its own for many travelers to book a trip to St. Petersburg.
2. Rivers and Canals of St. Petersburg by Boat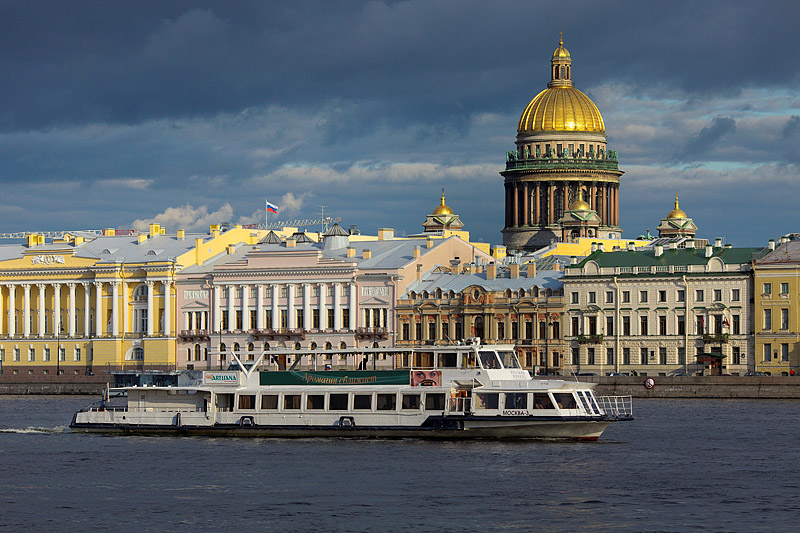 If you're visiting St. Petersburg from May to October, there are a number of ways to explore the city by boat, from taking the hydrofoil to the suburban palace and park at Peterhof to enjoying dinner and live jazz on an evening cruise along the Neva. When the weather's good, visitors should really take any opportunity to get out on the water, but even the shortest visit to St. Petersburg in summer should include one boat trip along the city's central rivers and canals.
3. Bridge Openings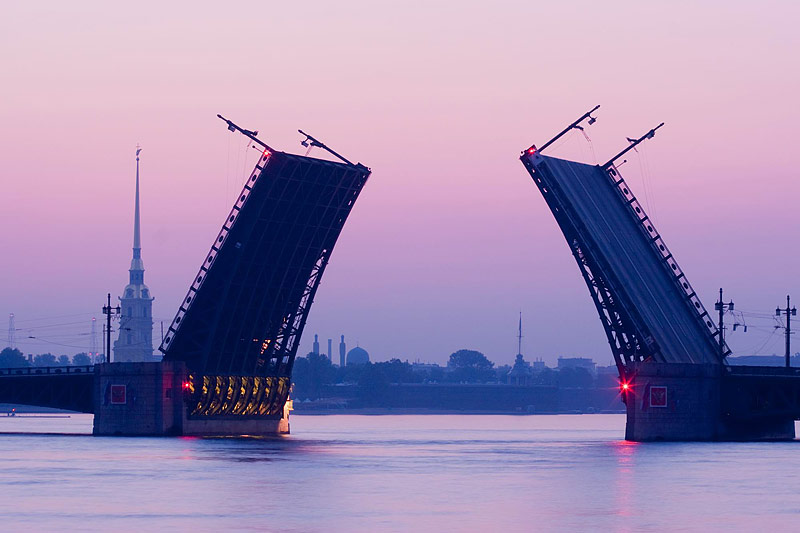 The Neva River connects Lake Ladoga to the Baltic Sea, and during the summer navigation season tens of cargo ships per day follow this important route, making it necessary to open the bascule bridges across the Neva in central St. Petersburg. This is done after midnight, and during the White Nights especially it has long been a tradition for crowds to gather along the embankments to watch the raising of the bridges. The raised arches of Palace Bridge make for one of St. Petersburg's most famous views, but its as much the atmosphere of lazy revelry and contentment inspired by the eternal twilight that makes this such an unmissable St. Petersburg experience.
4. Carlo Rossi's Petersburg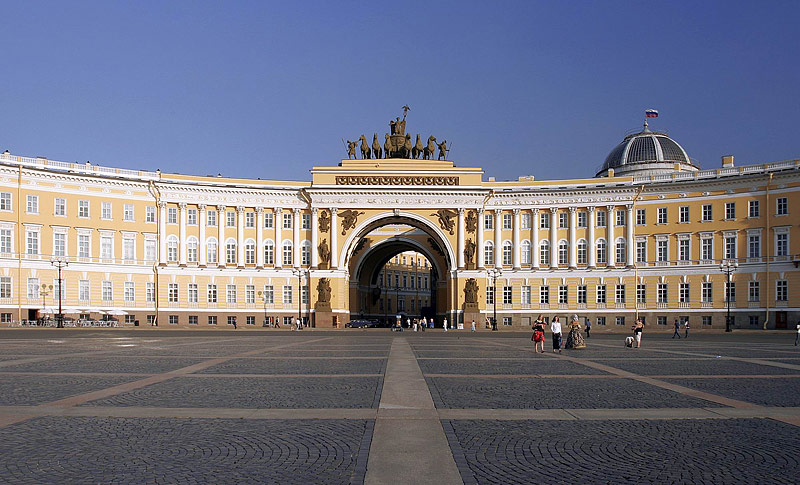 Practically unknown outside Russia, this Italian-born architect was the major creative force behind great swathes of central St. Petersburg, particularly the city's grand formal squares, with their Empire-style columned facades and trademark yellow-and-white plasterwork. His most famous buildings include the General Staff Building on Palace Square, the Alexandrinsky Theatre, the Senate and Synod Building, and the Mikhailovsky Palace (the State Russian Museum). In the "Golden Triangle" of St. Petersburg's historic center, moreover, it's hard to take more than a few steps without finding more of Rossi's work.
5. The Peter and Paul Fortress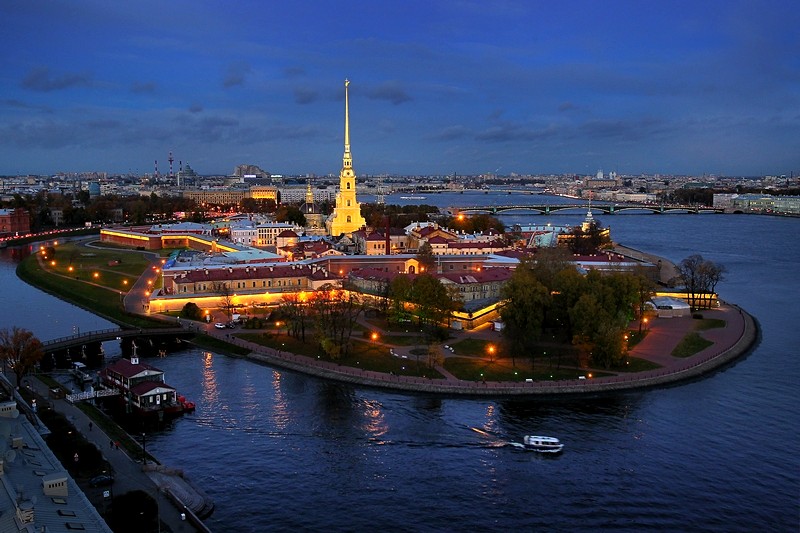 The place where the city of St. Petersburg began, the Peter and Paul Fortress never actually saw military action, but has fulfilled a variety of functions over its three-century history, from burial place for nearly all of the Romanov Emperors and Empresses to notorious political prison to the site of key experiments in the development of Soviet rocket technology. All of these aspects of the fortresses history are celebrated in diverse exhibitions across various buildings, and it is the ramshackle charms of these various museums and collections as much as the grandeur of the spectacular Ss. Petersburg and Paul Cathedral that make the fortress an essential visitor attraction
MAKE RUSSIA YOUR NEXT DESTINATION