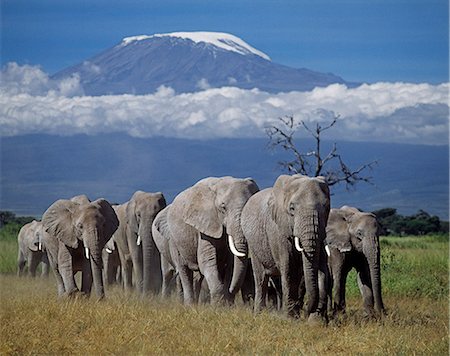 We tend to have a notion of African continent being a dry and arid landscape. The pictures of Saharan cactus and camels come to our mind when thinking about Africa. However, it's not just the hot, humid and arid landscape that forms Africa. Like any other continent, it has a diverse climate even though much of Africa falls under equatorial region and the subsequent climatic conditions are largely attributed to that fact. It looks like a nature's way of atonement for what it serves in much of central African countries, there are plenty of snowfalls in African countries. Truth be told there are even ski resorts and glaciers in Africa.
Let's take a look at some of the countries in Africa that receives/ received snow fall:
Lesotho– It's a country in Southern Africa and the coldest country in all of Africa. Perhaps, it's elevation lies entirely above 1000 meters above sea level. Since it lies in the Southern hemisphere, it's winter sets during the summer of Northern hemisphere and average temperature in June is recorded at around 0°C.
Morocco– It's a North African country and the country receives snow from December to February.
South Africa– It is not less relevant to see snow in South Africa as well. Places like Matroosberg, which is just 2 hours drive from Cape Town in the Western Cape receives plenty of snowfall in winter. Also, the rocky Cedarberg landscape in the Western Cape turns into a beautiful fairytale land.
Algeria- You will have to see it to believe it, but snow does fall in Algeria. In the higher regions snow falls on a regular basis during the winter and subzero temperatures are not uncommon either. In some places you can actually go on winter sports. Few people know this is a possibility in Algeria. In some cases the area north of the Lesser Atlas gets snow as a result of which snow can be found along the coast. However, this is a very rare and very special sight.
Tanzania– Even though Tanzania has a rocky, arid landscape with extreme temperatures, snow can be seen in mountains. One common area where snow is seen in Tanzania is in Mount Kilimanjaro and it is a popular tourist destinations.
Other places like Ruwenzori mountains on the border between Uganda and DRC is covered with snow throughout the year.