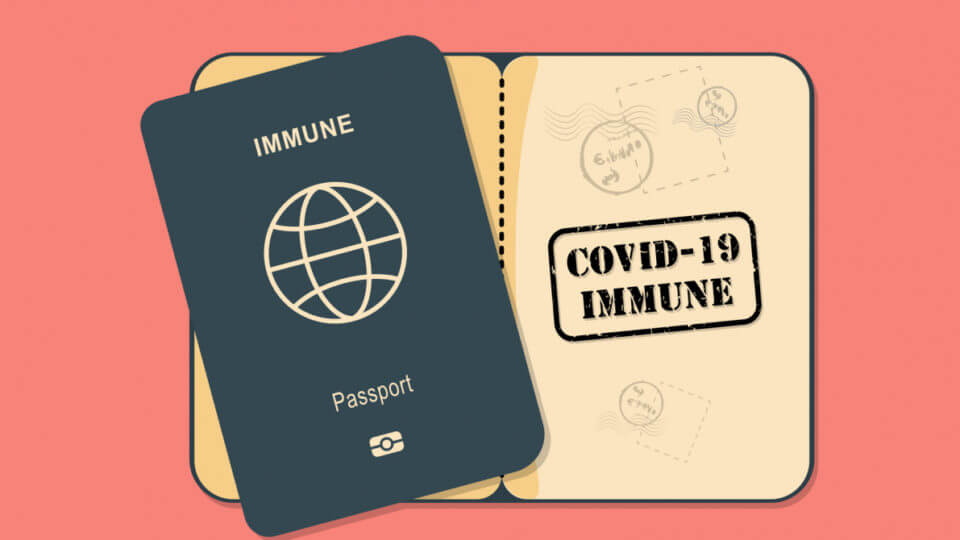 When COVID-19 hit the global financial and economical market last year, we never thought we would be talking about things like vaccine visa or vaccine passport. Far from vaccine visa talks, we didn't even think about combining those two utterly dissimilar words except for alliteration. And look at us now. We do not know how far and long the pandemic will continue but we do know for sure that our economy is devastated with the intensity worth comparing to that of The Great Depression of 1930s.
With travels restricted and quarantine being commenced by many countries, we look and observe how the COVID vaccine will be effective and efficacious against the fight. While people receiving the jabs are increasing daily, yet there are people who are skeptical about inoculation, some anti-vaxxers are far more aggressive than being skeptical and some have already launched online campaigns against receiving the jab. Though there are plenty of reasons to be skeptical about a new vaccine developed to fight against a new strain of the virus, there are more reasons to receive the jab as there are early signs of viral load decreasing in countries like Israel where more than half of it's population have been inoculated, dated 14th February, 2021. European countries like Denmark and Sweden are said to come with Vaccine Passport by the end of February, 2021.
That would mean an inoculated people from and within those countries could travel without restrictions. Similar trend is in plan by the United Kingdom as well. It is likely the countries under European Commission will follow the same suite as the president of EU Ursula von der Leyen was heard talking bout vaccine visa last month. However, there is nothing extraordinary about the vaccine visa. It's more like a small piece of certificate confirming that a particular person has received the jab. It could be simply accessed from the government websites where the track record of the inoculation is maintained and be saved in your smartphones. Whenever required at checkpoints and terminals it could be simply shown to the people in charge.
It is too early to talk about the same kind of requirements to come sooner in Asia but countries like Malaysia are already on high alert and could soon make the move. Similar trend might be followed by Singapore, Vietnam and other Middle East countries, yet it is too early to reveal any vague details.
However, this is set to look like just the beginning of a long journey towards creating a safe, COVID free travel and come back to the post pandemic world. With vaccine visas in place, it will be challenging for people to travel at first because not all will have the opportunity to get the jab at once. People will have to wait for months or even years before vaccine becomes available to all. And we can't ignore the anti-vaxxers and the skeptics.